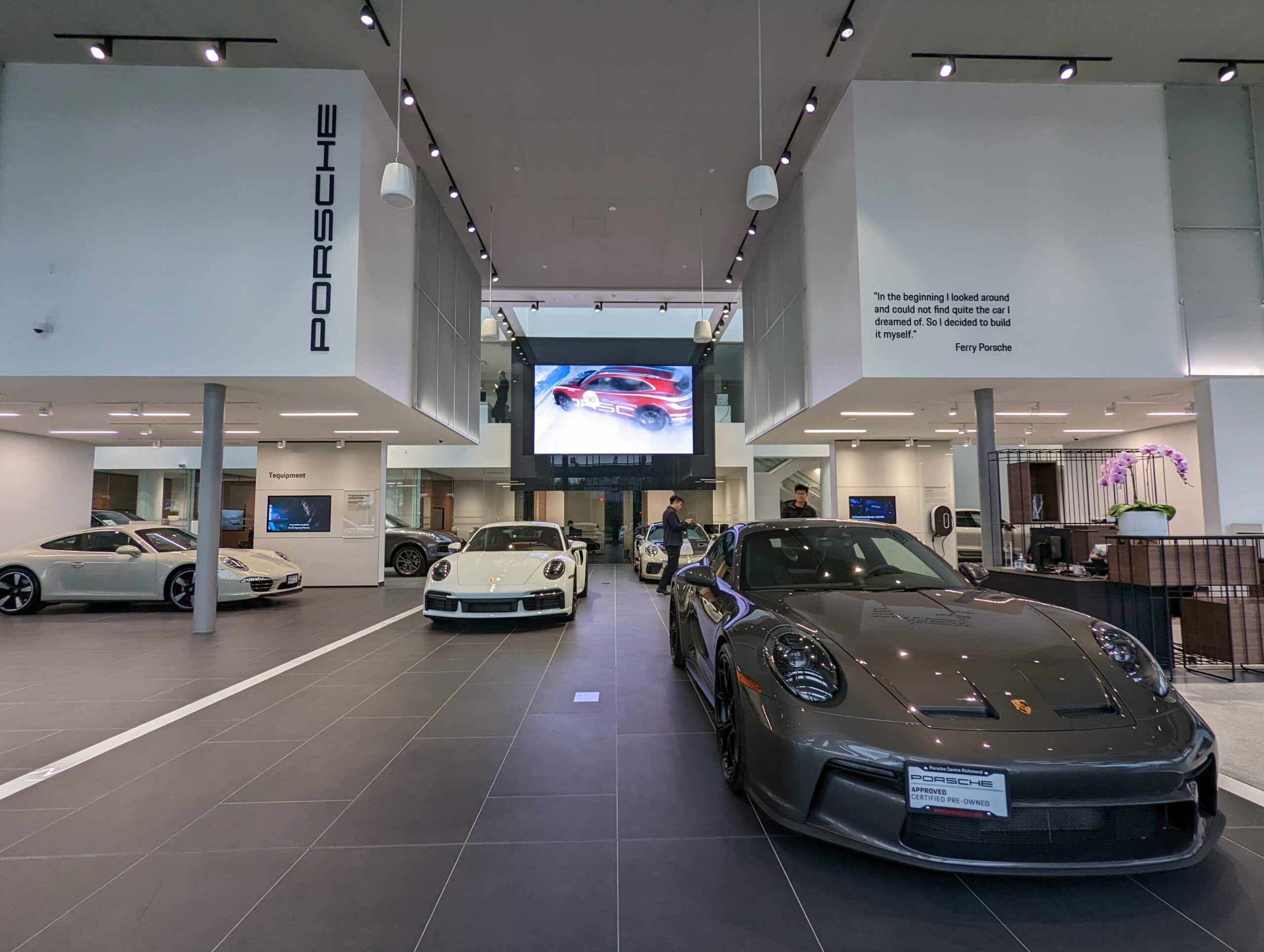 A New Home For Porsche Passion. Conveniently located at 13171 Smallwood PI Richmond, British Columbia, Porsche Centre Richmond is a new state-of-the-art facility designed to meet the needs of Porsche customers. Driven by the desire to exceed customer expectations, our goal is to provide an extraordinary and memorable Porsche experience like no other for the years to come.
Product Category
Acoustic Ceilings
Porsche Centre Richmond: A Symphony of Acoustics and Aesthetics
In 2022, Porsche Centre Richmond unveiled its new home, a beacon for Porsche enthusiasts, reflecting their tagline, "A New Home For Porsche Passion." This state-of-the-art facility, built with an unwavering commitment to surpassing customer expectations, aimed to offer an unparalleled Porsche experience for years to come. However, like many contemporary dealerships, the expansive high ceilings at Porsche Richmond posed an acoustic challenge, with the potential to echo and distort sounds. Enter Highcrest's solution: the VoglFuge Acoustic Ceiling Tiles. In the realm of drywall construction, these tiles are not just a testament to functional excellence but also a marvel of aesthetic design. Especially crucial in bustling spaces like Porsche Richmond, these ceiling systems act as sound absorbers, temperature regulators, and visual delights simultaneously. The VoglFuge system stands out for its precision and reliability, ensuring that the installation is flawless, reflecting the brand's promise of delivering guaranteed results. With Highcrest's expertise, Porsche Centre Richmond now boasts a ceiling that not only complements its sophisticated design but also ensures a serene and echo-free ambiance for its patrons.