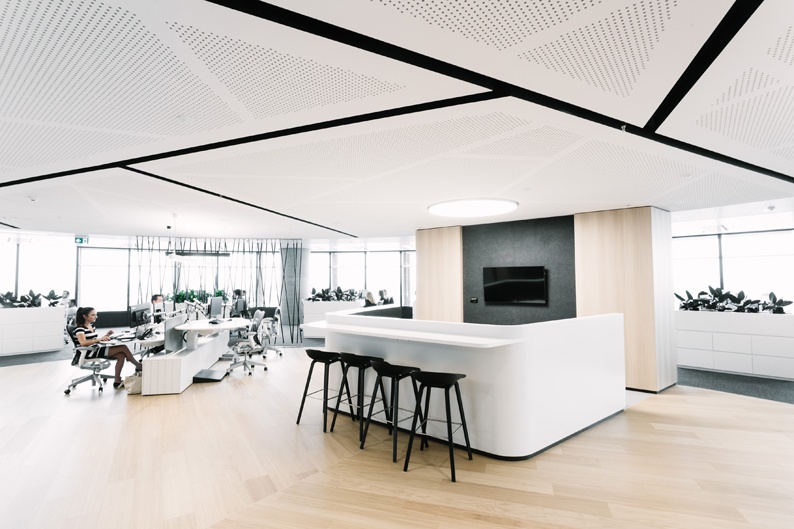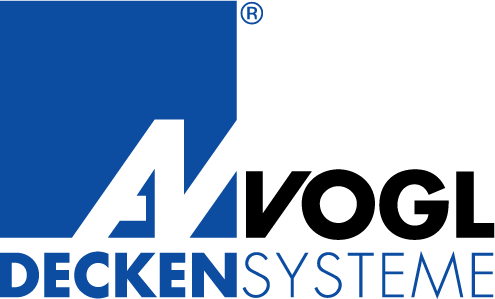 Vogl FUGE: Acoustic Design Ceilings
Vogl Fuge acoustically designed ceiling products reduce noise and sound reverberation times in interior rooms. Fuge panels are made of perforated gypsum drywall board. Beautiful and high performing acoustic perforation patterns are designed to extend seamlessly across the entire ceiling. Frieze Tape allows for borders and other design features, and does not interrupt acoustic performance. Fuge panels offer the best of noise control and design flexibility.
Noise reduction is important for health and safety of building occupants. Acoustic design ceilings are the most significant instrument in the acoustic design of a room. In determining the right sound absorption, factors such as room volume or planned utilization play a major role. Acoustic ceilings can also be convincing from a design point of view. General statements regarding good or bad absorption do not make much sense. An individual calculation must be performed for each construction object. This will determine the right room acoustics.
Acoustic Design ceilings must meet the highest demands for acoustic performance and aesthetics. High traffic areas benefit from a ceiling solution that absorbs sound while responding to aesthetic considerations. Vogl has been developing and refining acoustic products for over 50 years using the Latest in products, materials, and German engineering.  Over time outstanding acoustic performance, stunning design , and the simplest installation process of any acoustically designed gypsum ceiling system available was developed.
Large highly frequented areas, such as opera or concert halls, schools and day care centres, or public buildings require sophisticated acoustics. A selection of various acoustic design ceilings is available to achieve an optimum room acoustic performance in the ceiling design
.
---
Preform Product Resources
---
VOGL Product Resources
---