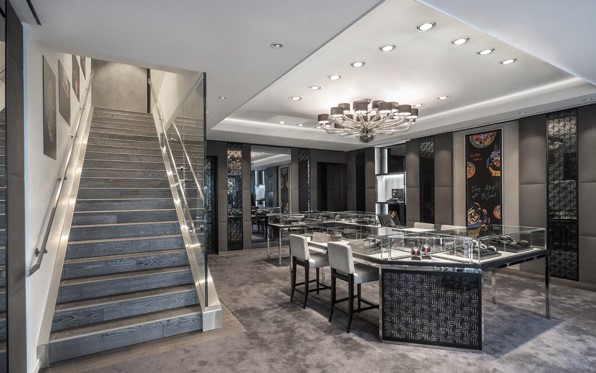 EDGE-FX™: Preformed Gypsum
EDGE-FXTM uses our preform factory process to create profiles for applications such as lighting coves, valances, bulkheads, and more completely free of corner bead. Each factory precise corner is instead created using a mitring process which leaves the paper finish intact. EDGE-FXTM profiles ban be shipped assembled, or flat packed (depending on site conditions).
EDGE-FXTM has its own structural component allow installer to reduce the amount of framing needed and reduce mudding and taping which also reduces drying time and buildup/cracking. Each EDGE-FXTM profile is made to order and can be customised to precise project requirements. Precision applications can be challenging to create out of gypsum board, but factory processes allow for almost any angle and are exact to the degree, even for smaller details such as knife edges and moulding details, while also offering perfect continuity on extensive continuous lengths of drywall applications.

---
Preform Product Resources
---
VOGL Product Resources
---